We offer an number of medical grade products to compliment our services and enhance your skins condition. During your free consultation we will recommend products that address your specific needs.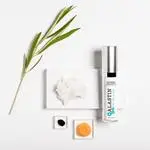 When your skin's ability to recycle and repair collagen and elastin begins to slow, ALASTIN Skincare® offers an innovative collection of specially formulated and clinically proven products to help restart the process. Meticulous clinical work and ingredient evaluation led to the development of TriHex Technology®, a combination of selected peptides and active botanicals that support the skin's ability to clear out damage caused by aging and the environment and replenish with new healthy collagen and elastin. ALASTIN Skincare® products are designed to be used to enhance aesthetic procedures as well as maintain daily skin health, while offering cruelty, paraben and gluten free solutions. We love their Restorative Skin Complex, Restorative Eye Treatment, Renewal Retinol, Restorative Neck Complex and INhance Post-Injection Serum.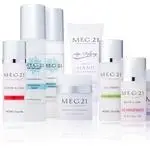 Meg 21 is a face treatment is built around Supplamine, a patented, powerful anti-inflammatory ingredient serendipitously discovered during clinical medical research. Formulated specifically to add glow, smoothness and resilience to facial skin, Meg 21 with Supplamine fights aging and boosts natural collagen production gently and effectively.​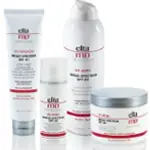 ​EltaMD sunscreens help prevent sunburn and decrease the risk of skin cancer and early skin aging caused by the sun, when used with other sun protection measures. EltaMD sunscreens are formulated with transparent zinc oxide and are noncomedogenic, sensitivity-free, fragrance-free and paraben-free. All EltaMD sunscreens are recommended by The Skin Cancer Foundation as effective broad-spectrum sunscreens.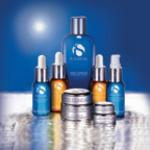 iS Clinical by Innovative Skincare is a premiun cosmeceutical skincare line providing unique and highly effective products that deliver dramatic improvements to the skin. Your skin will look younger, healthier and more radiant. iS Clinical products are supported by independent clinical studies granted by the National Cancer Institute and the National Institute of Health.